Plymouth from the Moors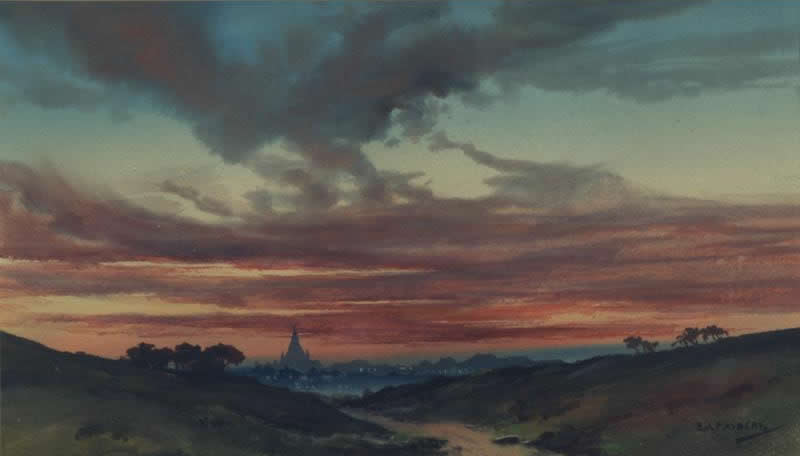 This painting comes from the private collection of N Fitzpatrick.
He told us: "My mother, Joyce Fitzpatrick, was a district nurse in Newport. Mr Maybery kindly presented her with two water colours during one of her visits. My parents had them framed and the titles are those that were put on brown paper, covering the back of that framing, by my father Richard."
It measures approximately 10.5" x 6.5".