Hindhead Surrey The Punchbowl Looking North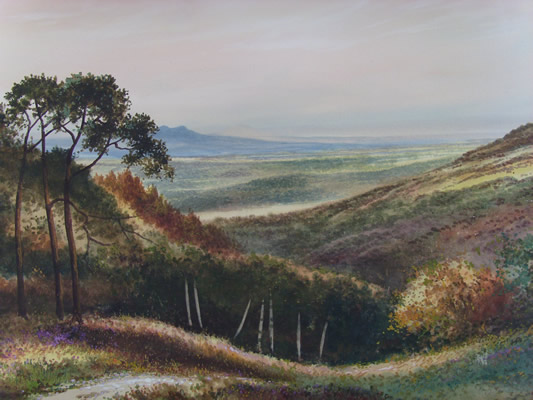 Watercolour painting signed F Stanton.
From the private collection of R. Purvor.
We believe the artist to be Edgar James Maybery. We are not sure why he worked under a nom de plume, maybe it was for contractual reasons. He also seems to have used the names G Miller and E. Millett and adopted different spellings of his surname including Maybury and Mayberry. In fact the latter spelling is used in the burial register in St Woolos Cemetry where his unmarked grave is.
If you have any paintings by F Stanton or G Miller or know any more about E J Maybery's use of nom de plumes please contact us