Fishing - in the Usk Valley?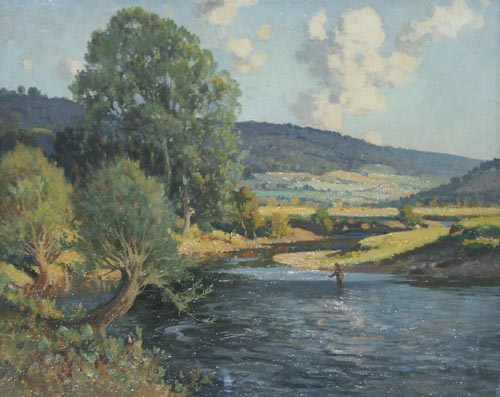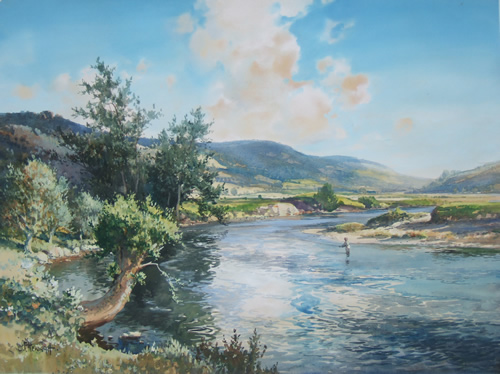 This would appear to be the Usk Valley.
Top picture, oil painting 48cm x 38cm; bottom picture, watercolour 80cm x 60cm.
The watercolour appears to be in its original frame. When it was opened, in order to photograph it, newspaper pages dated 1948 were found - used as 'backing'.
From the private collection of D Hall.