Osmington Mills, Dorset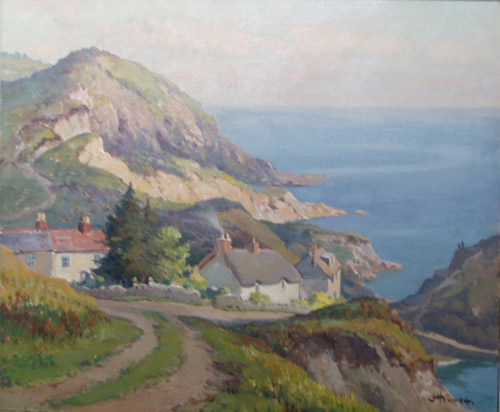 Oil painting.
60cm X 50cm.
From the private collection of D. Alderton.
We have been contacted by Greg Schofield who is confident that the view is in fact the cove in Worbarrow Bay, with Worbarrow Tout. He added that he has noticed that Hennah had a tendency to wrongly attribute his work.