Caerleon Village - Print and Original Watercolour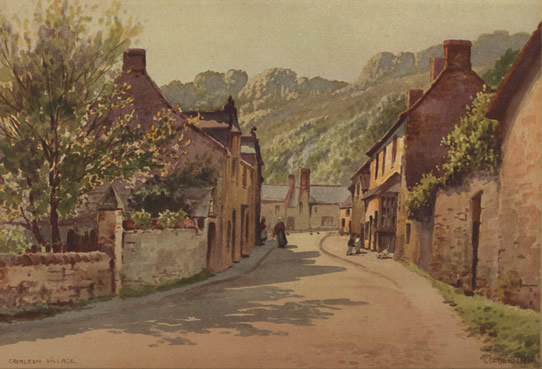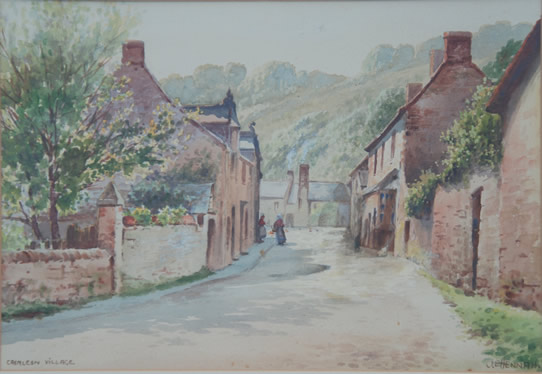 The top picture is a print. Often the colours on these prints fade unevenly - the reds fade more than the greens. This print, though, was found in a frame behind another picture and so it has retained its original colours. It comes from the private collection of Mary Pledger. Many thanks to Keith for sending us the scan.
Below is the original watercolour, from the private collection of N Brown.
See also "On The Old Roman Road".