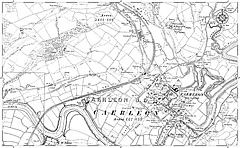 Detailed Ordnance Survey map. Every town in England and Wales available. Maps date back to between 1860 and 1910.
Simply click on a map to visit the relevant page on the Francis Frith website.
Reproduction of hand tinted original map published in Samuel Lewis's 1831 'Topographical Gazetteer' decorated in the margins with sepia photographs of the county - specially chosen from The Francis Frith Collection.