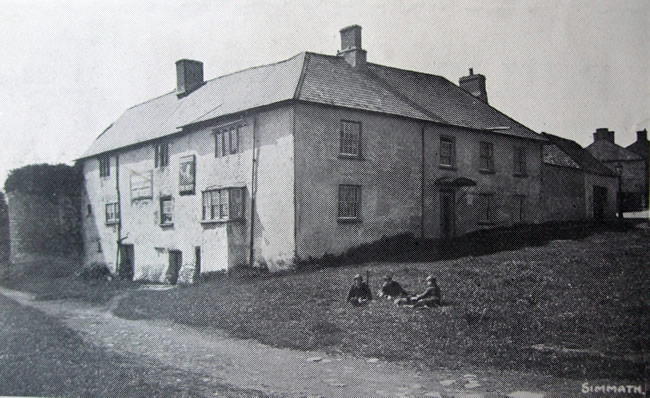 This view of the Hanbury Arms comes from CAERLEON OFFICIAL GUIDE 1928, by JR Gabriel of the Monmouthshire and Caerleon Antiquarian Association, published by the Simmath Press Ltd Dundee.
Professor Jacob Gabriel wrote the follwing about the history of the building:
Hanbury Arms, near the bridge, was the town house of the Morgan family but, on acquiring the site of Lantarnam Abbey, they allowed the house and its precincts to fall into bad repair. By 1593 they had ceased to live there but Elizabeth Morgan gave 30/- for the repair of the sea wall between the front of her house and the slip. Philip Hughes held this slip, or landing place, at a later date when the house was known as Tyglandwr. It became associated with the Hanbury Estate after 1720.
Ty Glandwr roughly translates (from Welsh) as Waterside House [ty - house; glan - (river) bank; dwr - water]
Below the front cover of the guide and town plan: