Joseph Edward Hennah
1896 - 1963
oil and watercolour artist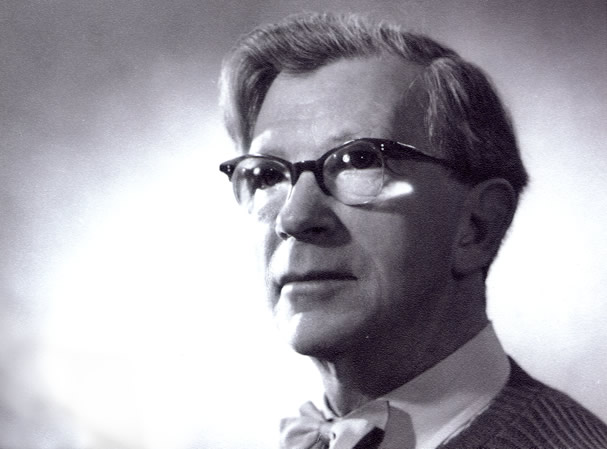 Joseph was born on January 12th 1896 in Raglan Street, Pill (Pillgwenlly), Newport. He first attended Crindau Bd school and in August 1903 at 7 years of age entered Bolt Street Junior school. His father George Henry Hennah was born in Truro, Cornwall. George in his younger days was probably a sailor, but by the time Joseph was born he had hung up his sea boots and taken employment in Newport Docks. Joseph's eldest brother, Norman, was a sailor; and Charles, who was eleven years older than Joseph, worked on the railway as a 'railway number taker'. It must have seemed unlikely at the time that Joseph could achieve his aim on leaving school and become a professional artist. However, he was determined to follow this path.
He undertook a variety of occupations in order finance his study of art and, as a result of his dedication, was awarded a scholarship to Newport Art College, in Clarence Place. He was also given help and guidance by the locally well-known Newport artist Fred Richards.
During the First World War, his progress was interrupted when he served in the Royal Welch Fusiliers. After, he returned to Newport to take up the career he so wanted. By 1926 Joseph was married to Muriel Hughes with two daughters. Living in Morden Road, Newport, Joseph started work in earnest as a professional artist with a studio at 12 Chepstow Road. It wasn't long before his works were exhibited at the Royal Academy, the South Wales Art Society and The Royal West of England Academy (RWA).
Around 1939 Joseph moved to Weymouth. He quickly became involved in the art scene there, and was closely involved in the setting up of the Weymouth and South Dorset Arts Centre. In 1945 he married Delphine Maybery - eldest daughter of another Newport artist, Edgar James Maybery. From 1958 until the time of his death he lived together with Delphine in The Cottage, Nottington Lane, Nottington a relatively rural area on the outskirts of Weymouth.
Joseph died suddenly on the 20th of March 1963 on his way to an arts group meeting at the Arts Centre. His works live on, in museums and homes, not only in the Newport and Weymouth areas but all over the world.
Here we are proud to bring you a selection of his paintings. The landscapes are maybe biased towards the Caerleon / Usk Valley area - this is how we became interested in his work and in the man himself. Several of Joseph's watercolours featured in our ARCHIVE - and we were surprised by the number of requests we received from people asking for information about him. Our initial searches for information resulted in very little, even Newport Reference Library could pull up no more information than the only partly accurate description in "Who's Who in Art 1927".
We are very grateful to the individuals and organisations who have allowed us to photograph their paintings and display them here. Where acknowledgement is not given it is because the owner wished to remain anonymous.
If you can add to the information presented here, or correct any errors, we would be pleased to hear from you. Finally, if you own any of his works and would be prepared to allow us to add them to this gallery on display to the whole world then please contact us.
View Hennah's Paintings and Prints

Paintings and Prints