The Roman Army in Caerleon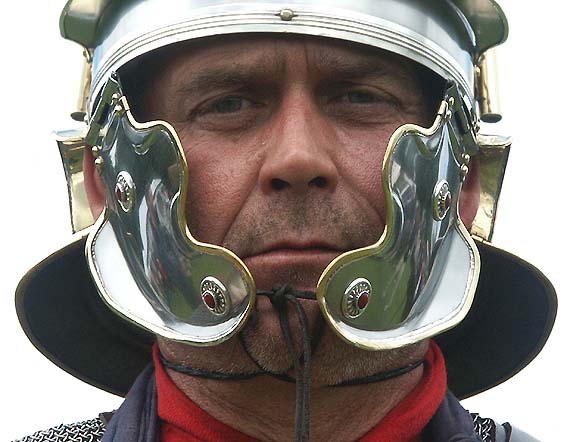 The fortress at Caerleon was built as a permanent base for one of the thirty Roman Legions scattered across the empire...
The Second Legion Augusta occupied the legionary fortress at Caerleon.
It was named after the Emperor Augustus who raised it.
A legion consisted of between 5500 and 6000 men. Most of these were legionary soldiers - foot soldiers.
Legionary soldiers were divided into centuries - usually of about 80 men.
Each century was commanded by a centurion.
Soldiers followed their standards into battle.
To lose a standard was a disgrace!
Non-Roman citizens could become auxiliary soldiers.
These were granted Roman Citizenship on their retirement.