Standards and Standard Bearers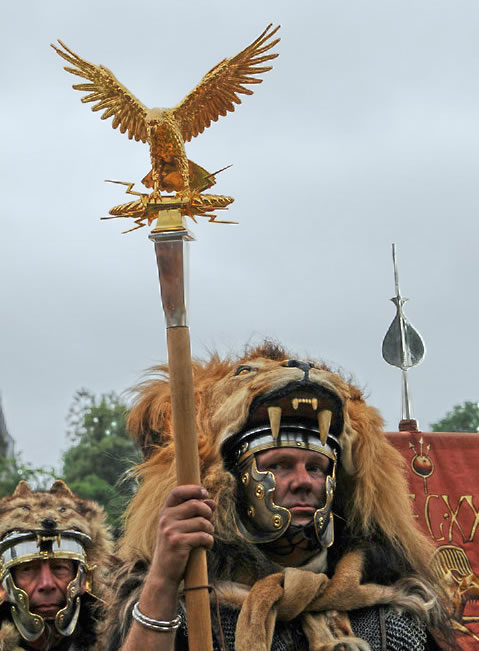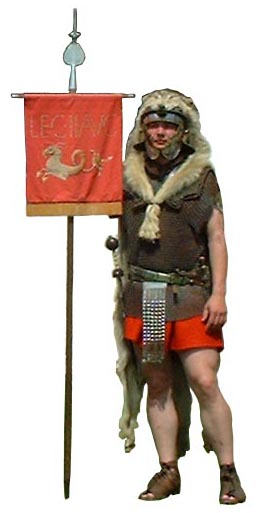 Above left: Each century had its own standard, called a signum. This was carried by the signifer.
Above right: When a detachment was sent out they took a vexillum, a flag type standard. This showed which Legion they belonged to. It was carried by the vexillarius.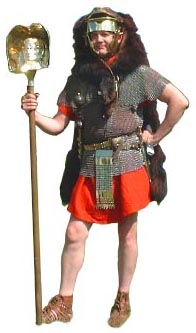 Above left: Standards helped the troops to keep in the right positions during battle. The cornicen also gave commands by sounding different signals on his large circular horn called a cornu.
Above right: The Legion carried a portrait of the emperor, the imago, this was to remind the troops they owed their loyalty to him. The bearer was called the imaginifer.
Video clip - standard bearers